Check Out
Our MBI Insulation Products
Whether you're building a new steel-framed warehouse, retrofitting an ice skating arena, or something in between, as an E.J. Davis Company customer you will have 200+ years combined experience in the metal building insulation industry at your disposal. A long-standing member of the National Insulation Association, we are committed to a high standard of quality, providing our customers peace of mind knowing that the MBI products we fabricate are both Home Innovation Lab and UL certified.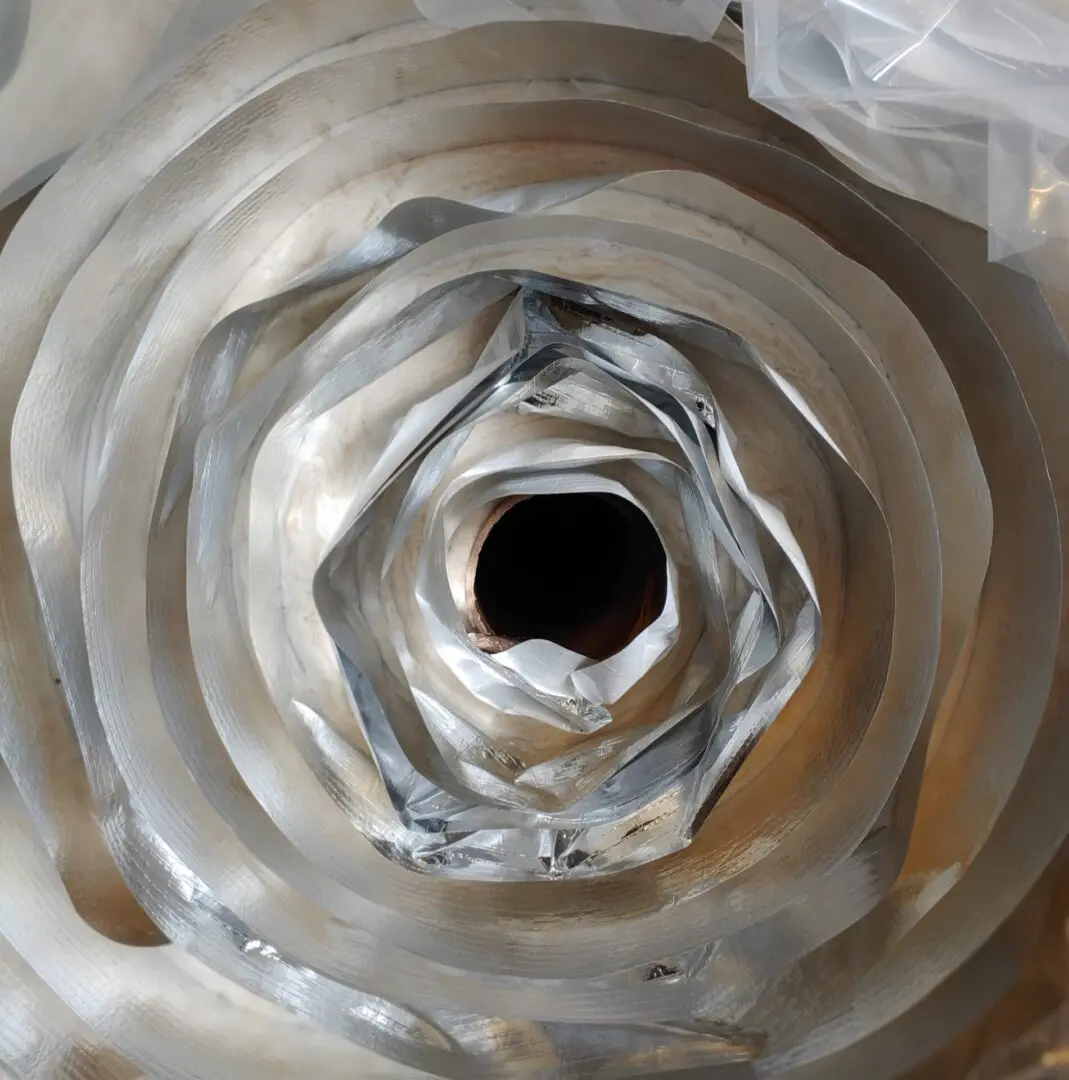 E. J. Davis Company laminates Certified R metal building insulation with any of a variety of facings or vapor barriers based on your specifications. These facings are made to control noise, provide thermal performance, or prevent condensation. And we can provide the tabs you need for the job, whether they are taped or not taped. We also provide MBI Plus insulation when your application does not call for facing.
This insulation consists of a core of environmentally agreeable polyethylene foam bonded to two external faces of 99.4% pure, highly polished aluminum. It can be used by itself as a superior vapor barrier or in conjunction with fiberglass to improve overall insulation performance. Low-E is non-toxic, has a Class A/Class 1 fire rating, reduces condensation, superior thermal performance, and improves radiant heat system performance.
For roof and wall applications, this system features a grid work of tensioned steel straps, a few layers of unfaced insulation, and a vapor retarder fabric that can also be ordered as fall protection. The fabric can be used as the exposed interior finish and comes in several colors.
Provides an attractive ceiling appearance and allows for easy HVAC, lighting, and sprinkler systems installation. This economic system provides a high R/Low U value which meets most new energy codes.
Custom-made to the building specifications, this lightweight mesh system provides leading edge fall protection during construction and remains as an insulation support system after installation is complete. This eliminates the need for tie-off systems, maximizing safety and production.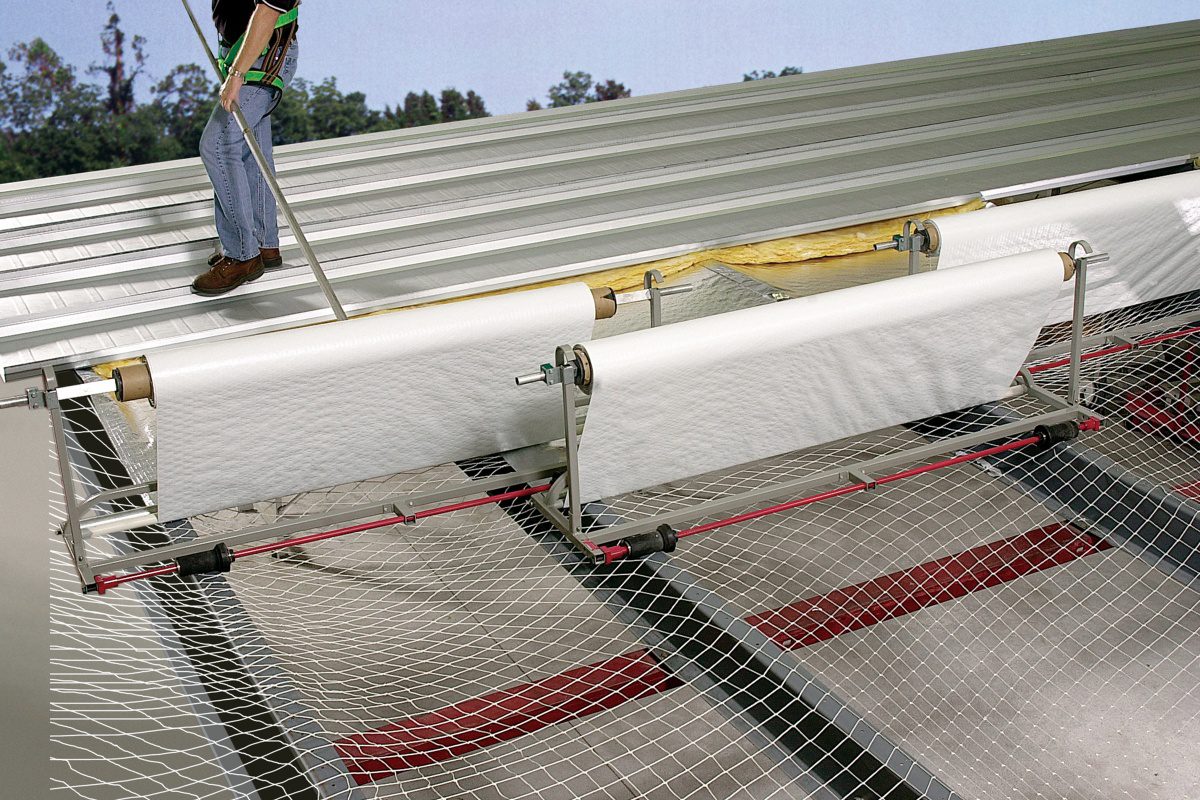 Owens Corning Elaminator System – The Series 100 and 300 ELAMINATOR Insulation Systems are some of the most efficient ways to increase production with roof systems and provides superior thermal values to conventional insulating roofs. With ELAMINATOR, you can provide a High R application for new construction without banding or other support hardware below. This system reduces the compression over the purlins/ bar joists because the first layer of insulation is installed between the purlins/ bar joists. A layer of backfill insulation is placed over the purlins to ensure complete coverage and superior thermal performance.
CALL OR EMAIL FOR A QUOTE TODAY!